Archives
31 October 2022
Deadline for sending the applications to the Competition
20 November 2022
Publication of a list of candidates who entered the competition
2nd January 2023
Arrival of participants. Organization and planning.
2nd January 2023 // Auditorio Stelio Molo // 6 PM
Inauguration concert given by piano legend Martha Argerich, jury president of the Jeune Chopin Competition, accompanied by Martin Garcia Garcia, Leonora Armellini, Alexander Reitenbach, Magdalena Hirsz, Mikael Samsonov (cello) at Auditorio Stelio Molo.
Opening concert programme:
F.Chopin
Four Mazurkas op. 33
Barcarolle op. 60
Waltz op. 34 no. 3

F.Schubert
Fantaisie f minor D. 940

F.Chopin
Ballade no. 3 op. 47
Polonaise op. posth. in B-flat minor
Polonaise op. 53

Sonata for cello et piano in g minor op. 65
*Allegro moderato
*Scherzo : Allegro con brio
*Largo
*Finale : Allegro
Tickets can be bought here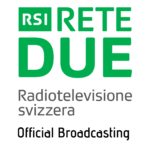 3rd January 2023
All the auditions will be held at the Auditorio Stelio Molo
IIIrd Category (15-18 yrs old) // First round
9:00 – 13:00 AM – Piano trials in the concert hall
13:00 Official opening of the auditions
13:00 – 15:30 – auditions of the IIIrd Category (First round):
13:00 Marta Papojan, Russia / Poland
13:15 Mateusz Dubiel, Poland
13:30 Andras Lakatos, Hungary
13:45 Janick Cech, Germany
14:00 Sara de Santis, Italy
14:15 Peer Amos Waibel-Fischer, Germany
14:30 Efe Sen, Turkey
14:45 Jorge Rodriguez, Argentine / Belgium
15:00 Zuzanna Sejbuk, Poland
15:15 Connor Roham, USA
15:30 Ryan Wang, Canada
15:30-16:30 // break
Ist Category (up to 12 yrs old)
16:30 – 19:50 – auditions of the Ist Category:
16:30 Matsutani Murasaki, Japan
16:50 Guillaume Bénoliel, France
17:10 Adriana Vasilski, Germany
17:30 Jiwan Kim, Korea
17:50 Théo Grundmann- Bréchet, France
18:10 Ae Siobhan Rd, Singapore
18:30 Yuri Yasui, Japon
18:50 Raffaello Giannini, Italy
19:10 Anselme Cho, France
19:30 Ester Ferrario, Italy
19:50 Naima Pfiffer, Switzerland
20:00 Announcement of results for IIIrd Category
4rd January 2023
IInd day of the auditions
IInd Category (12-15 yrs old) // First Round
9:00 – 13:00 AM – Piano trials in the concert hall
13:00 – 16:20 – auditions of the IInd Category (12-15):
13:00 Csibi Orsolya Boglarka, Hungary
13:20 Joanna Jasnowska, Poland
13:40 Guillermo Hernandez-Barrocal, Spain
14:00 David Chen, Switzerland
14:20 Amalia Zampa, Italy
14:40 Ilyun Bürkev, Turkey
15:00 Stefan Boucabeille, France
15:20 Estere Dambite, Latvia
15:40 Raul Gutiérrez Salazar, Mexico
16:00 Joy Chuang, Taiwan
16:20 Sofia Teresa Aluisi, Italy
16:40-18:00 // break
18:20 – 20:30 – auditions of the IIIrd Category (15-18 yrs old) // Second round
21:00 – Announcement of the competition results
5th January 2023 // Auditorio Stelio Molo // 6 PM
18:00 – Concert & Closing Gala of the IIIrd International Piano Competition Jeune Chopin // AWARDS
The jury of the international piano competition, Jeune Chopin, led by the virtuoso piano note Martha Argerich, will open the closing ceremony of the competition. The results will be revealed, prizes will be awarded and after a short interval a sumptuous banquet of classical music will begin. That night will belong to virtuosity, piano art and the most creative interpretations of Frédéric Chopin's music.

Tickets for the closing gala can be bought here
Institut Frédéric Chopin en Suisse have co-organized with the Fryderyk Chopin Institute in Warsaw special prizes for the laurets of the competition, among them a concert tour in Poland and special recitals in the house, where Chopin was born (Żelazowa Wola).
Prize winners will be invited to take part in the annually-organized renowned masterclasses in the Radziejowice palace in Poland and to perform at the Riviera festival in Switzerland.