Jury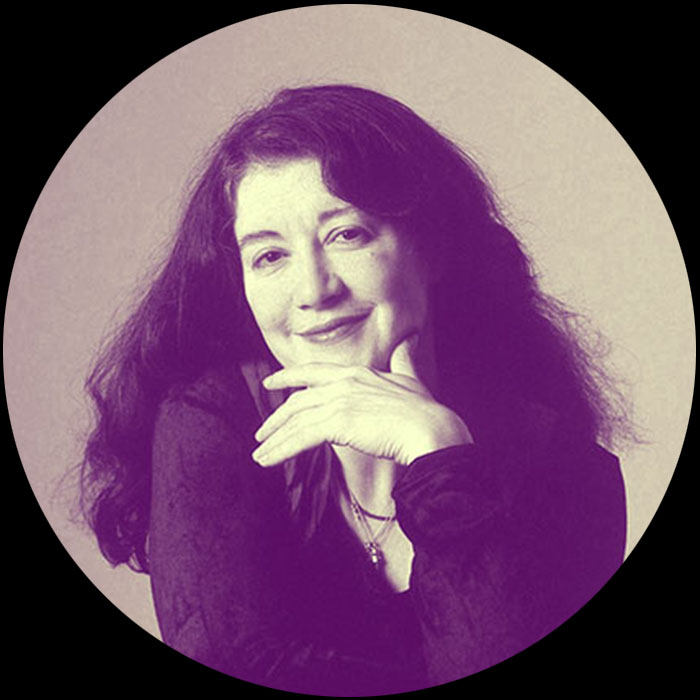 Born in Buenos Aires (Argentina), Martha Argerich began learning piano at the age of five with Vincenzo Scaramuzza. A child prodigy, she soon was giving public performances, before moving to Europe in 1955 to continue her education in London, Vienna and Switzerland, with Friedrich Gulda, Nikita Magaloff, Arturo Benedetti Michelangeli and Stefan Askenase. In 1957, she won the piano competitions in Bolzano and Geneva, and in 1965 the Chopin Competition in Warsaw. Ever since, she has been regarded as one of the world's finest pianists. She is particularly highly regarded for her interpretations of the virtuoso piano literature of the nineteenth and twentieth centuries.
Her broad repertoire notably includes works by Bach, Bartók, Beethoven, Messiaen, Chopin, Schumann, Liszt, Debussy, Ravel, Franck, Prokofiev, Stravinsky, Shostakovich and Tchaikovsky. Argerich works continually with the most outstanding orchestras, conductors and festivals in the world. Chamber music also plays an important part in her artistic activities. She regularly performs and records with pianists Nelson Freire and Alexandre Rabinovitch, cellist Mischa Maisky and violinist Gidon Kremer.
Since 1998, she has been Artistic Director of the Beppu Festival, Japan. In 1999, she created the International Piano Competition and the Martha Argerich Festival in Buenos Aires, followed by the Progetto Martha Argerich in Lugano, in 2002.
Her many awards and distinctions include Officer (1996) and Commander (2004) of the French Ordre des Arts et des Lettres, the Accademia di Santa Cecilia Award (1997), the Order of the Rising Sun with Gold Rays and Rosette from the Emperor of Japan and the prestigious Praemium Imperiale of the Japanese Arts Association (2005).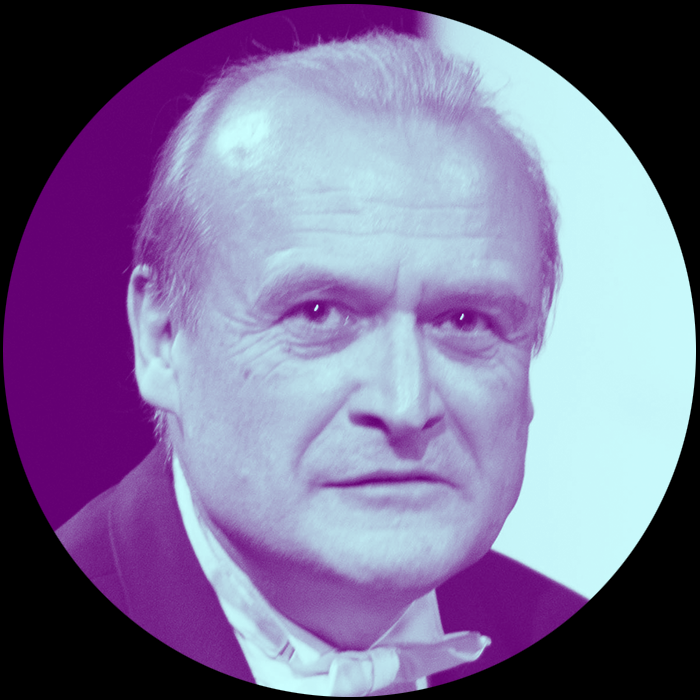 A student of the great Pierre SANCAN, Olivier CAZAL entered his piano studio at the Conservatoire National Supérieur de Musique in Paris at the age of 12.
There, he won first prizes in chamber music and piano (1st of his class, with Special Mention).
Following the advice of Mikhaïl FAERMAN, he then participated in the great international piano competitions, where he found success and won more than thirty prizes, notably winning the BUSONI competition, getting the Grand Prix Marguerite LONG and being a laureate at the TCHAIKOVSKY competition, his performances are applauded by some of the greatest musicians in the world such as Lazar BERMAN, Lorin MAAZEL, Martha ARGERICH, Ivo POGORELICH and Leon FLEISHER.
After winning, amongst others, 1st prizes at the Senigallia, Marsala, Bellini, Cantu, Viotti-Valsesia, Jaen, and Pretoria competitions, he has been performing in more than 50 countries all around the world on every continent, whether in solo recitals, in chamber music ensembles or as a soloist with many different orchestras, including an Australian tour of 15 concerts with the AUSTRALIAN CHAMBER ORCHESTRA after winning People Prize in Sydney Piano Competition in 1992.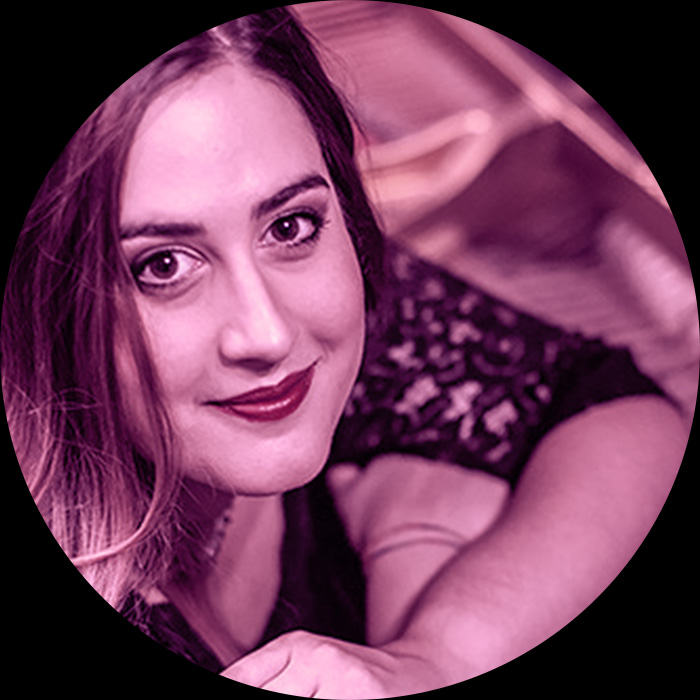 Leonora Armellini was born in Padua (Italy) in 1992. She graduated summa cum laude from the Padova Conservatory at the age of 12 with Laura Palmieri then won the first prizes at the "Premio Venezia" (2005) and at the "C. Togni" International Piano Competition in Brescia in the section piano and orchestra (2009). ​Finalist at the XVI Busoni International Piano Competition, she achieved many awards for her qualities and artistic career such as the "Galileo 2000" for her "great courage and talent", received by Zubin Mehta. She was a very young winner of the "Janina Nawrocka Prize" for the "extraordinary musicality and beauty of sound" at the F. Chopin Piano Competition in Warsaw (2010). Her result was brilliantly confirmed in the 2021 edition, with a Fifth Prize that makes her the first Italian woman to have climbed the heights of the competition considered as the top of international pianism.
She made more than 500 public appearances in important concert halls and festivals worldwide (Carnegie Hall – New York, Mariinsky Theater – Saint Petersburg, Salle Cortot – Paris, National Philharmonic – Warsaw, Teatro La Fenice – Venice, Steinway Hall – London, Tongyeong Concert Hall – South Korea, Musashino Concert Hall – Tokyo, Millennium Monument Theater – Beijing, Martha Argerich Project – Lugano, to name a few). Leonora performed as a soloist with many orchestras, (Orchestra Teatro "La Fenice" di Venezia, Orchestra di Padova e del Veneto, Orchestra dell'Arena di Verona, Orchestra da Camera del Teatro "Alla Scala" di Milano, Warsaw Philharmonic, "Sinfonia Varsovia", Cracow Philharmonic, Ukraine National Orchestra, Belarus Symphonic Orchestra, Symphonic Orchestra of Lodz Philarmonic, …) conducted by Alexander Rabinovich-Barakowsky, Jacek Kaspszyk, Ola Rudner, Andrea Battistoni, Claudio Scimone, Zoltan Pesko, Anton Nanut, Massimiliano Caldi, Christian Benda, Bassem Hakiki, etc.
She has recorded many CD, including the two Chopin Piano Concertos, the complete Album for the Youth by Schumann, the complete music for two pianos by Brahms and Poulenc Concerto for two pianos and orchestra (Duo Pianistico di Padova, with Mattia Ometto) and a lot of her concerts and interviews were broadcast by Italian and international TVs and radios: worth to mention are her appearance as a special guest in "Sanremo Festival" 2013, broadcasted worldwide by RAI TV, the recitals for "I Concerti del Quirinale" in Rome for RAI Radio 3, a piano recital and Beethoven Piano Concerto n. 1 with Orchestra di Padova e del Veneto conducted by Marco Angius for Rai 5.
She wrote a book in collaboration with Matteo Rampin, "Mozart era un figo, Bach ancora di più", reprinted eight times and translated in Spanish.
She is currently Faculty Member of Piano at the Buzzolla Conservatory of Music in Adria (Italy).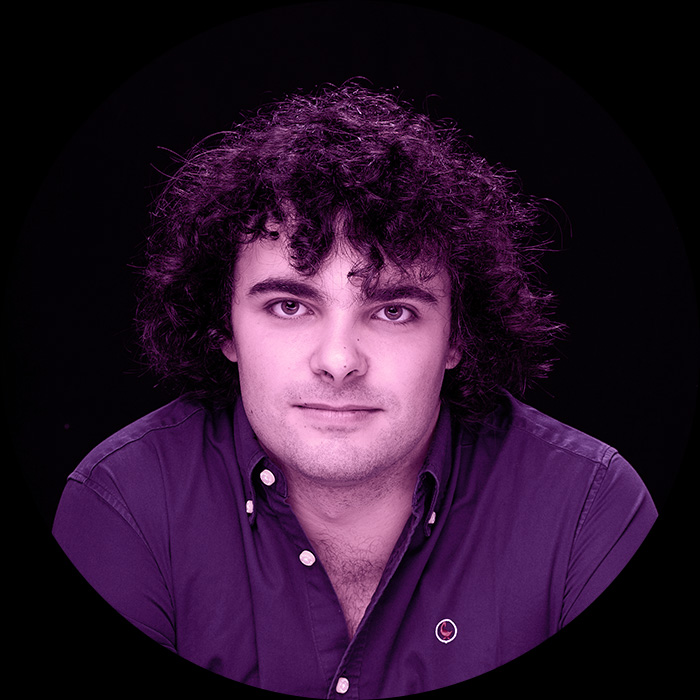 Martín García García is a pianist born in Gijón, Spain. He began his musical studies at the age of 5, with his teachers Natalia Mazoun and Ilyà Goldfarb. Graduated from Reina Sofía School of Music, he studied there for more than a decade with Galina Eguiazarova -receiving from Her Majesty the Queen Sofía the prize for the Best Student of the chair-, he is also Master in Piano by Mannes School of Music in New York.
Martín has won first prize in several national and international
competitions, highlighting his victory at 2021 Cleveland International
Piano Competition, and his 3rd Prize at XVIII International Chopin
Piano Competition (and the special award for the Best Concerto), the
most relevant competition on the world stage. Furthermore, he got
the 1 st Prize at 2018 International Keyboard Institute & Festival, held
in New York, which allowed him to obtain the scholarship with which
he was able to establish himself there. He resided in New York City
for the past two years completing his artistic training with the
distinguished pianist Mr. Jerome Rose.
He has given concerts as a soloist in venues around Europe and
United States, receiving very positive reviews from musicians and
pianists of the stature of Vladimir Kraniev, Dmitri Alexeev, Arcadi
Volodos, Dimitri Bashkirov, Joaquín Achúcarro or Tatiana Copeland
(Sergei Rachmaninov's grandniece), among others. He has also been
invited to the International Ruhr Piano Festival under the sponsorship
of Maestro Radu Lupu.
After all the success of the Chopin Competition in Warsaw, held
during October 2021, Martin has planned several tours in Japan,
Europe, and USA.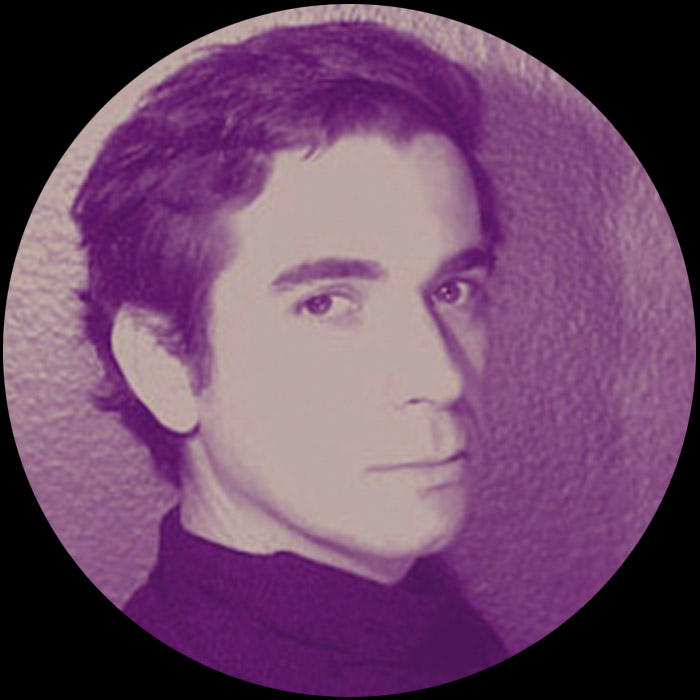 Pianist Alexander Reitenbach studied in tradition of Russian, German and French piano schools with profs Oleg Maisenberg, Friedemann Rieger and Guenther Reinhold – one of the last students Cortots and Messiaens. Reitenbach graduated from Stuttgart Academy of Music with distinction. Alexanders repertoire reaches from Barock, which he also performs on organ and harpsichord to contemporary music, from piano solo works to chamber music in all instrumentations.
Reitenbach was guest to festivals and recitals to numerous countries in Europe and Asia. He performed with Thailand Philharmonic, Beijing Symphony, Korea Symphony, European Festival and Stuttgart State Orchestra. Last Season Alexander was invited to perform Chopin's f-minor and Tchaikovsky's G-major concertos in Stuttgart and Amsterdam.
He teaches piano at Stuttgart Academy of Music and Arts.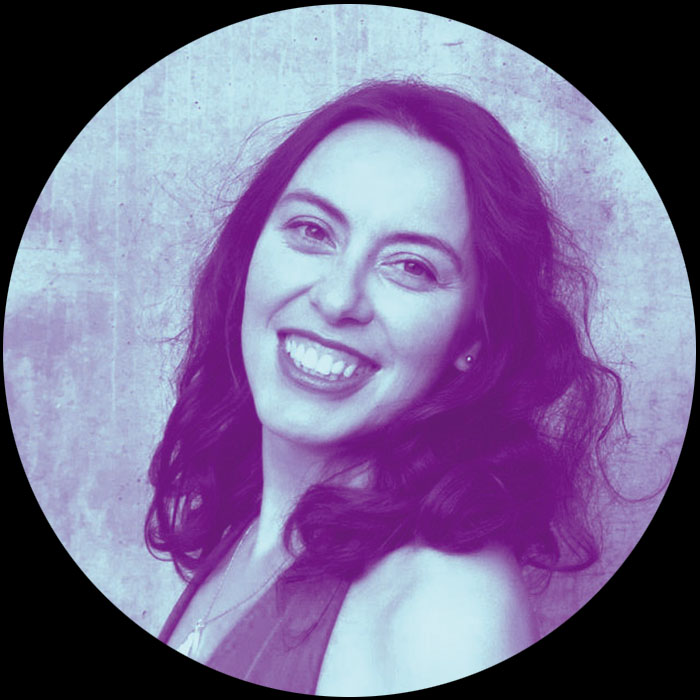 Magdalena Hirsz, a Polish pianist of Asian descent has been impressing audiences, critics and fellow performers alike with her vibrant pianism and sensitive musicality. She is prized for command of a rich and vivid tonal palette, and a virtuosity that is allied to intuitive and thoughtful interpretation. Among highlights of recent seasons have been recital engagements in Europe, Asia and Latin America. She has appeared at choice festivals including Septembre Musical and Lourmarin with different interactive projects as the G. Mancini, Béjart ballet or with the contemporary painters and photographers.
Magdalena Hirsz began her musical studies in Poland at the Music School and at the age of 14 she gave her first public concert performing Chopin and her own improvisations. On her 18th birthday she became a student in Geneva Music Conservatory in Switzerland. She nevertheless continued to study, musicology at the University of Geneva, then at the the Academy of Music in Łódź, Warsaw and Viena. Magdalena Hirsz's repertoire is an eclectic mix of music from the Classical period to contemporary music. She has recorded 2 CDs. Besides, she has been developing a parallel career as a pedagogue: she was in charge of the piano class and chamber music at the Institut International de Lancy in Geneva, at Rene Gościnny French High School in Warsaw, the F. Chopin Music Conservatory in Warsaw, St. George's International school in Montreux and Ecole de Musique in Villeneuve.
Magdalena is also a creator and artistic director of three Winter Piano Festivals in Warsaw, International Piano Competition for Youth "Jeune Chopin" in Martigny and the President of F. Chopin Institute in Switzerland.